For evaluation of the answer sheets, a third party platform called Assess-ed is used which has the ability  for question-wise evaluation- tutors can evaluate responses of all students to a question together, which makes the evaluation process much faster. To facilitate question wise evaluation the exact area in the answer sheet an answer belongs has to be specified, and that'd have to be done by the student himself. There were debates on which approach to take:
To make the experience simplest for the students, approach 3 in which the student doesn't have to tag the answers was taken forward after discussions with the tutoring team and product team. Key screens from the Desktop Web flow is as follows: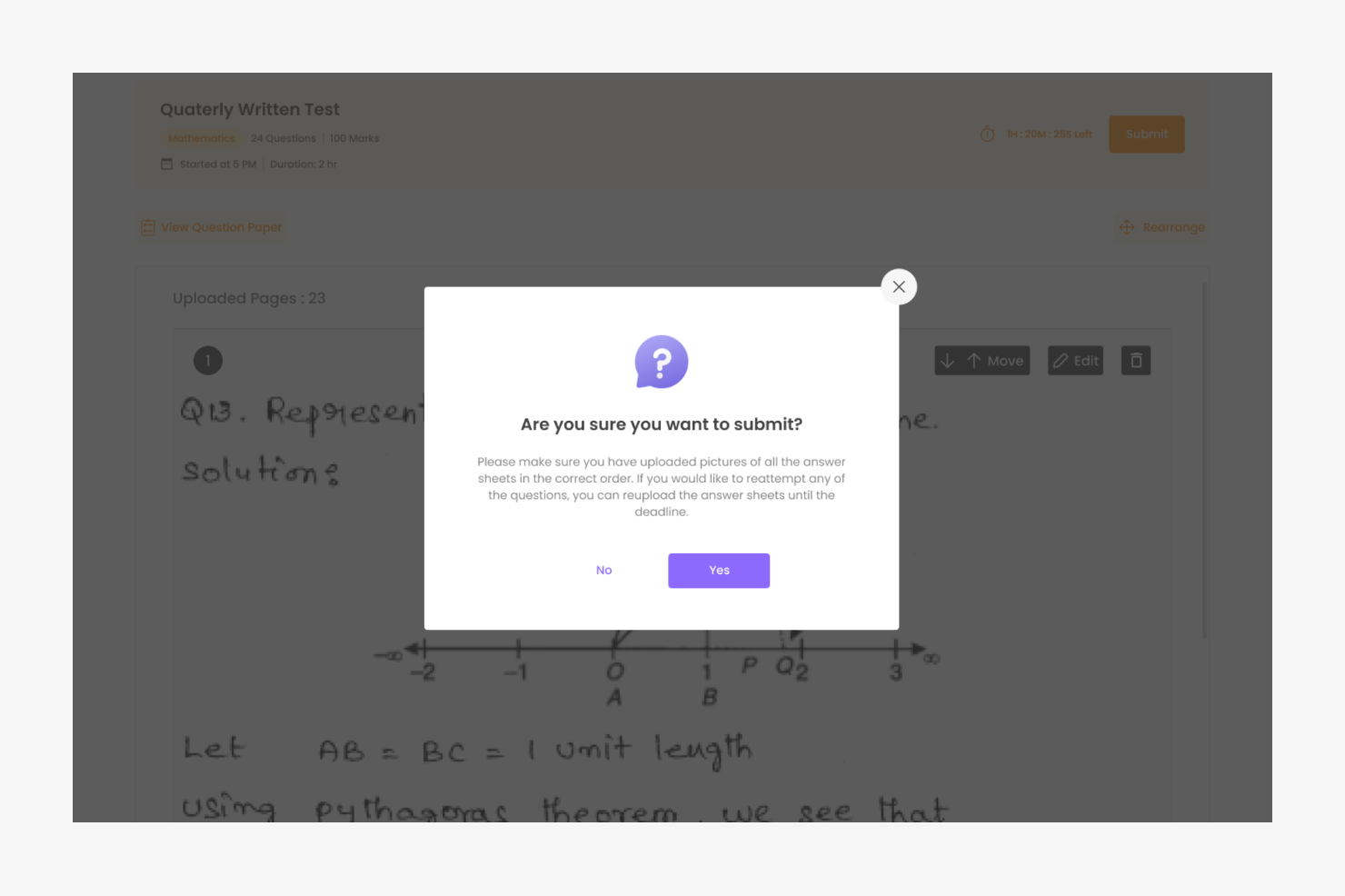 The subjective test module had its trial runs with select grades. Few changes in the dev implementation such as keeping the banner with upload button sticky and increasing the click area for the select files button were done after that. To make sure that students read through the initial test instructions, the flow was redesigned with new diagrams.